---
Streets in London
Aldersgate Street
Aldgate
Amen Corner
America Square
Ave Maria Lane
Bank Junction
Basinghall Street
Bevis Marks
Bishopsgate
Bleeding Heart Yard
Bouverie Street
Bread Street
Byward Street
Camomile Street
Cannon Street
Chancery Lane
Charterhouse Street
Cheapside
City Road
Cloth Fair
Cock Lane
Coleman Street
Cornhill
Cripplegate
Crosswall
Eastcheap
Exchange Alley
Fenchurch Street
Fetter Lane
Finsbury Pavement
Fleet Street
Foster Lane
Giltspur Street
Gracechurch Street
Great Tower Street
Gresham Street
Grub Street
Holborn
Holborn Viaduct
Houndsditch
Ironmonger Lane
King Street
King William Street
King's Bench Walk
Leadenhall Street
Lime Street
Little Britain
Lombard Street
London Wall
Lothbury
Ludgate Circus
Ludgate Hill
Mansion House Street
Mark Lane
Mincing Lane
Minories
Moorgate
Newgate Street
Norton Folgate
Oat Lane
Old Broad Street
Old Jewry
Paternoster Row
Pepys Street
Pleydell Street
Poultry
Pudding Lane
Puddle Dock
Queen Street
Queen Victoria Street
Queenhithe
St. Martin's Le Grand
Savage Gardens
St. Mary Axe
Thames Street
Threadneedle Street
Throgmorton Street
Victoria Embankment
Walbrook
Wood Street
Wormwood Street
London's Landmarks
London is associated with familiar landmarks dating back centuries as well as brand new ones such as Tate Modern, the London Wheel and Canary Wharf (see ). Needless to say, most tourists still come to see the traditional sights. This page lists three of the most famous: Tower Bridge, the Tower of London itself and the wonderful St Paul's Cathedral.

Tower Bridge

Tower Bridge

The foundation stone for Tower Bridge was laid by Albert Edward; Prince of Wales (later King Edward VII) in 1886. It was designed by Horace Jones, the City of London Architect and included a steam hyraulic engine to lift the bridge for ships to pass through. This was the height of current technology at the time and it continues to operate to this day. The bridge took 8 years to build because of the need for river traffic to be given daily access. You can access the high level walkways with spectacular views and visit the Victorian engine room. See the for more details.

Tower of London - photograph by Georgios Pazios

Tower of London

The nearby Tower of London is, in fact, a complex of buildings developed around William the Conqueror's White Tower. It was built to dominate London and was started around 1070 and completed by 1100, protected on two sides by ancient Roman walls. Over the centuries it became home for the Royal Mint, the Crown Jewels and a store for military ordinance. It was also used to incarcerate famous prisoners such as Sir Thomas More and Lady Jane Gray before their execution. More information at Historic Royal Palace's site.

St Paul's Cathedral

The present St Paul's is the fifth known to have stood on the site since the year 604. It was built between 1675 and 1710 to replace the previous gothic church destroyed in the fire of London and was designed by Sir Christopher Wren. Remarkably it survived the wartime blitz of London and hosts some of the most significant national events such as royal weddings. See the official site.
---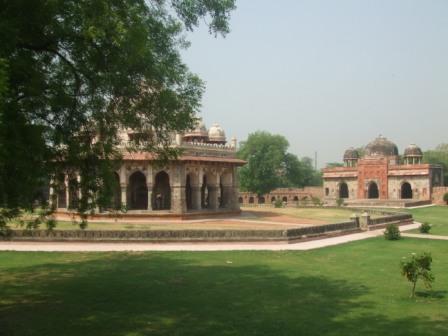 Delhi
Despite being a bustling, busy and changing city, the capital of India still retains many tranquil historical sites where the past comes alive. Old Delhi, Delhi: The Red Fort, Delhi Tombs are among the best.
---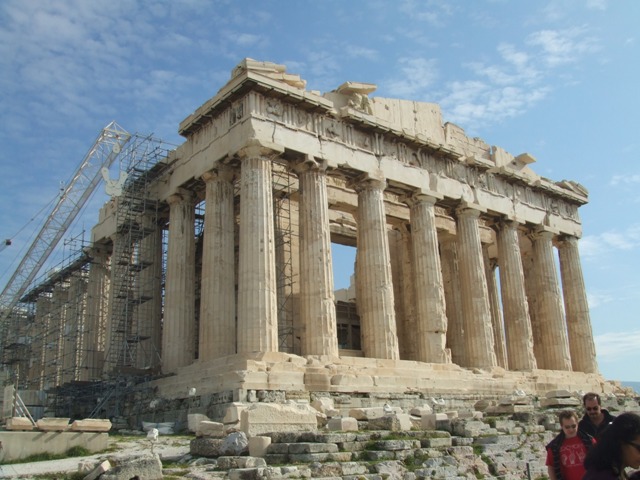 Athens
Capital of Greece, this is a great destination for the visitor. Tourist Athens includes the ruins of classical Greece, after all the image of Athens - home to the Parthenon is iconic For lovers of Greek cuisine there is a great choice of basic tavernas and sophisticated restaurants. Museums and smart shopping make Athens an all-year destination.