Things to Do in Cardiff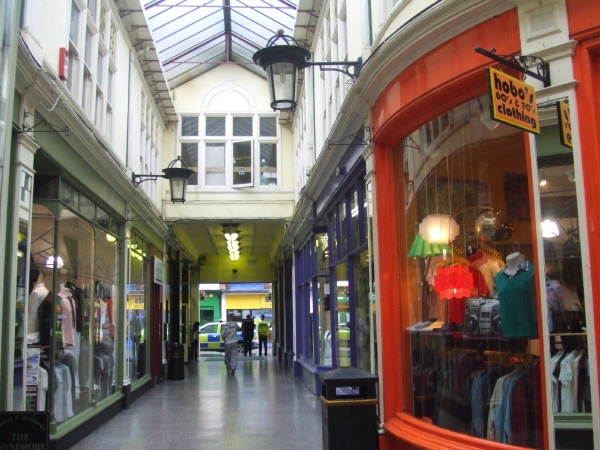 Cardiff Arcade
Cardiff, the capital of Wales and formerly an industrial city, has undergone significant transformation in recent years, and is now a cosmopolitan city, rich in sport, entertainment, culture and other attractions. Cardiff, which sits adjacent to the Bristol Channel in the south Wales plain, developed as one of the world`s leading ports, and the leading route for coal exports from the valleys of South Wales. It is fast becoming one of Britain`s tourism hot spots. During the summer months, Cardiff hosts a number of large festivals, and the large pedestrianised areas become a hive of activity, with outdoor drinking and dining bringing the city to life.
But there`s more to Cardiff than eating and drinking. Shopping has greatly improved over the last 10 years, and Cardiff is now widely considered one of the top shopping experiences in the UK. The city`s Victorian arcades have many little independent shops, cosy cafes, food markets, and up-market home stores. Mary Street, Queen Street and The Hayes are pedestrianised shopping streets in the vicinity of the castle.
There are a range of museums and galleries, and entertainment options to suit every taste. Ballet, musical and opera performances, live music concerts, and theatre productions also feature highly in the city`s night scene.
Cardiff has more green space per resident than any other city in the UK, and Bute Park forms the heart of the city. The city is known for its castles, and there are no less than 5 castles within the city`s surroundings. Cardiff Castle, a large castle built on a Roman fort, offers tours of its Norman fort, Welsh regimental museum, Bute household and excavated Roman ruins. Cathays Park, the city`s civic centre, is particularly beautiful and features buildings in classical-style architecture, formal gardens and a national war memorial.
St Fagans National History Museum, an open-air museum in the grounds of St Fagans Castle, is one of the UK`s favourite visitor attractions. The Norwegian Church in Cardiff Bay is alleged to be where children`s author Roald Dahl was christened, and Llandaff Cathedral, in the north-west of the city, is one of Europe`s oldest religious sites. Wales Millennium Centre, the National Assembly for Wales (the Senedd) and the Cardiff Bay Visitor Centre, are among the other buildings of interest.
Cardiff Bay offers beautiful views of Penarth, and is full of cosmopolitan restaurants, cafes and bars. Speed boat rides are offered in the bay, and the walk from Mermaid Quay to the barrage is particularly rewarding.
Barry, featured in the Gavin and Stacey TV sitcom is located next to Cardiff Airport, and has a theme park and heritage railway. Casualty and Doctor Who are among the high profile series filmed at the new BBC Wales studios in Cardiff Bay, next door to the Doctor Who Experience. This multi-sensory experience, complete with exclusive filming and special effects, is a major attraction for all the family.
The Welsh are sports mad, and Cardiff is their home of Welsh sport. The city has world-class facilities for football, rugby, athletics and cricket, and Millennium Stadium, Cardiff`s 74,200-seater rugby and football stadium, also hosts music concerts and other live events. Tours are available of this venue which has hosted 1999 Rugby World Cup games, FA Cup finals during the redevelopment of London`s Wembley Stadium, Heineken Cup finals, and was one of the venues for London 2012 football games.
Guided tours are a great way to see the city, and learn about its history, culture and legends. And if, like many before you, you fall in love with the city, consider making it a regular destination.
---
More about