Far off in sunlit places : stories of the Scots in Australia and New Zealand
by Jim Hewitson
Jim Hewitson creates affectionate pen-portraits of a gallery of Scots immigrants to Australia and New Zealand from 1788 up to World War II. He tells stories of determination, of quiet bravery, of bold enterprise and of homesickness - stories of people with the steel of a Caledonian heritage in their souls. Focusing on themes such as emigration, arrival, exploration, farming and relations with indigenous people, the book also features over a hundred fascinating historical illustrations. Hewitson's delightfully readable collection of colourful anecdotes, remarkable family histories, and tales of fortune and misfortune will intrigue all Australians and New Zealanders of Scottish descent.
More information and prices from:
- British pounds
- Euros
- Euros

Hobart, Tasmania
Getting the measure of Tasmania's capital, Hobart, calls for a new way of looking at city life.
It's a lively place, with a waterfront that buzzes with action around the surrounding restaurants, pubs, cafes and clubs. Yet Hobart is a city of contradictions. It has all the advantages of city services but its population of 185,000 has retained a sense of community. So the locals are laid-back and friendly despite their urban surroundings.
Shopping, nightlife, art and craft galleries and fine dining are popular, yet rainforest on adjacent Mt Wellington and a string of secluded beaches are within easy reach. Enjoy a morning of wilderness and wildlife adventures and be back in the city for a lunch of local gourmet food and some of the world's finest cool climate wines. In fact, you don't even need to leave the city – slide into a sea kayak at Constitution Dock, opposite your accommodation, to explore the sheltered inlets and bays of the Derwent River.
Don't be fooled by the beauty of the city - rated the world's third most photogenic by readers of the Lonely Planet travel guide series - and its solid Georgian sandstone buildings. Hobart may be a photographer's delight but scratch the surface and you discover it has a seamy past, built on convicts, merchants and seamen. This is Australia's second oldest city, after Sydney, and you can touch the marks of a convict chisel on a public building, down a beer at a pub named after one of the colony's corrupt ministers of the cloth, or stroll along streets of original workers' cottages in Battery Point.
Bands, buskers and more than 300 stallholders gather every Saturday in the historic Sullivans Cove precinct for the city's famed Salamanca Market, which sells everything from hand-crafted wooden sushi trays to organic vegetables, alongside artist studios and cafes.
In summer, Hobart parties in honour of its strong maritime connections, with dockside festivals, the spectacular finish of an international blue water yacht classic, and a celebration of Tasmania's traditional wooden boatbuilding skills.
It's a city life but one without the city ways that are a stress elsewhere.
Road trips from Hobart
The highway curves downhill and suddenly there is blue and bold coastline rising up to meet you in such a rush that it seems to have you by the throat and there is no choice but to draw in a deep breath.
It's like that on a road trip around Tasmania. The sheltered hook of Pirate's Bay at Eaglehawk Neck, on the Tasman Peninsula, is just one of the amazing sights delivered up by lazy highways, winding mountain roads and meandering seaside routes.
Drive yourself and allow lots of time for stopping by the wayside to savour the impact of World Heritage Area rainforest along the Lyell Highway on the way from Hobart to the west coast pioneer town of Queenstown. Or the tranquillity of fishing villages strung along the D'Entrecasteaux Channel's bays and waterways, with the dark green backdrop of Bruny Island.
Only minutes from the centre of Hobart, leave behind city gardens and ascend Mt Wellington through lush temperate bush that gives way to windswept alpine vegetation and a panoramic view of the Derwent River, outlying beaches and peninsulas.
In the Tamar Valley and Pipers Brook region in the north, travel alongside neat rows of vines that point the way to wine tastings and restaurants.
Direct your car north from Hobart along the Heritage Highway where small historic villages have colonial cottages with sandstone walls so well-preserved that they could still be shielding a bushranger.
Or drive the east coast, where long waves drop their load of seawater from the Tasman Ocean onto Great Oyster Bay. Follow the road as it clings to the bay then travel the clifftops before heading inland from Swansea to the turnoff for Freycinet Peninsula – so rich in natural beauty and wildlife that it is mostly national park.
On the north west coast, fields of crops and flowers blossom in rich red soil that skirts the coastline. Drive to the top of Table Cape, near Wynyard, in spring for rainbow rows of tulips cascading to the edge of the clifftop.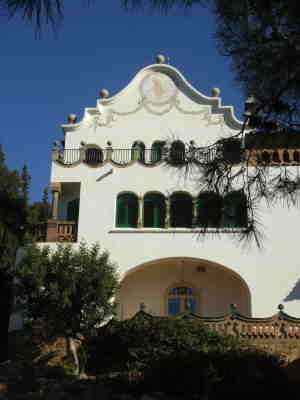 Barcelona
Second city of Spain and major Mediterranean port, bustling Barcelona incorporates a delightful historic mix of Roman remains, medieval quarters and 20th century avant-garde art. See:
Barcelona - Capital City of Catalunya,
Barcelona - Las Ramblas,
Barcelona - Sagrada Familia,
Barcelona - Parc Guell.