---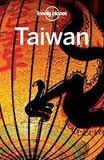 Taiwan: Country Guide
With a pulsating modern capital, temple towns, hot-springs villages and adventures in both shopping malls and wooded mountains, Taiwan cuts a figure as one of Asia 's most diverse destinations. Robert Kelly, Lonely Planet Writer
More information and prices from:
Amazon.com - US dollars
Amazon.ca - Canadian dollars
Amazon.co.uk - British pounds
Amazon.de - Euros
Amazon.fr - Euros
Find Out Why There is So Much More To See in Taiwan
by Jack Edwards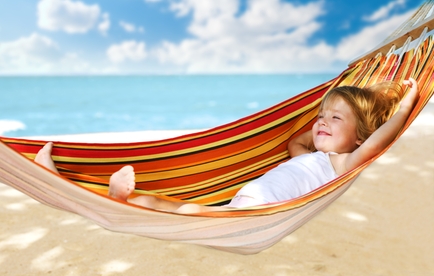 When you think about vacationing over seas in an exotic land, places like Puerto Rico, Hawaii or Jamaica might be the first locations that come to mind. Taiwan, for instance, is probably not near the top ten on your list. However, more people are beginning to regard this country as a beautiful, culturally rich land that many will want to visit again and again. Most commonly known for its manufactured goods, Taiwan's market has also grown in it's tourism and attractions. Visitors can enjoy dancing in night clubs, climbing and hiking through valleys and mountainsides. Here are a few points of advice to consider when you are planning your next trip abroad in Taiwan.
Familiarize Yourself With the Culture
Rich with history and political unrest, Taiwan's culture is one that is deeply complex and is changing in its dynamics almost weekly. There are many in Taiwan who practice Buddhism, Taoism, and a variety of other religions that are strains of Christianity. Many of these native Taiwanese come from aborigines who first settled on the island 8,000 years ago. Visiting one of the many museums and galleries in Taiwan will help you to learn more about the native people of this wonderful land and you can have a fun and relaxing sojourn while you soak up the culture.
Take a Tour
One of the hot new attractions of Taiwan is their Taipei Night Tour, which includes a Mongolian barbeque dinner. So, maybe save your appetite for later and get your fill of night life, dancing, and delicious authentic cuisine. You'll have the rare opportunity to shop at the Hwahsi Street markets and shop for bargains with vendors and food stall owners, followed by a visit to the majestic Lungshan Temple where thousands of worshippers go daily.
Another great and affordable tour you can sign up for is Yangmingshan National Park and Peitou hot-spring half-day tour in Taipei. This tour is a great activity for the day time, after going for a hike or spending a long day shopping in the city. The luxurious hot-spring baths are definitely an attraction you will not want to miss.
Both of these day and night excursions are convenient because you are picked up and dropped off at the hotel you are staying at. The vehicles you are traveling in are climate controlled and you are led by a responsible, professional guide.
So, What Are You Waiting For?
Now that you know that Taiwan has so much more to offer than manufactured goods, it's time to book an exciting and adventurous trip. You can take the opportunity to unwind in the hot springs, learn about cultures that you didn't know about before, visit parks and mountains that you hadn't been to and would have never had the chance to experience if you had decided to visit another region.
Jack Edwards Jack is a writer from Maryland who is interested in nearly everything. He is a frequent visitor to the big-box home improvement stores, an avid NASCAR fan and loves to travel.